Having a Terms and conditions page is very important when you are selling online. It can protect your business from various issues such as legal disputes, mismatched expectations as well as help you comply with the law and enforce customer agreement. In this article, I'm going to show you how you can add terms and conditions to your WooCommerce checkout page, so a user needs to agree to these terms before they can purchase your products.
How to Add Terms & Conditions in WooCommerce
1) Create a new terms and conditions page from your WordPress dashboard.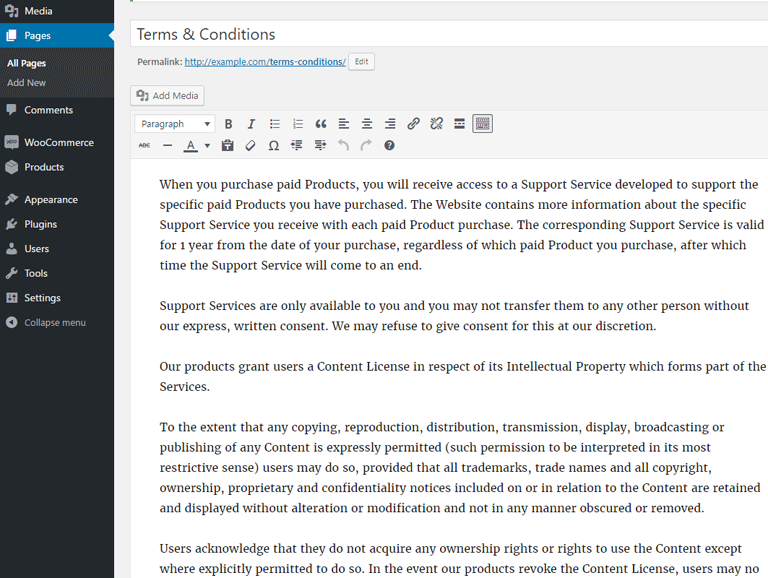 2) Go to "WooCommerce > Settings > Checkout > Checkout Pages" and select your Terms and Conditions page.
Save your settings.
3) Now when a user goes to the checkout page they will have to agree to the terms & conditions. They can read it by clicking on the link which will then take them to your pre-configured terms and conditions page.