WordPress 4.9 named "Tipton" has just been released. It contains some major improvements in the customizer such as – new gallery widget, schedule customizer changes, Add media button in the text widget, syntax highlighting in CSS editor etc. In this article, I will show you all the major features that got shipped with WordPress 4.9.
Gallery Widget
WordPress 4.9 is introducing a new gallery widget which will allow you to create a native WordPress gallery and add it to any widget ready areas.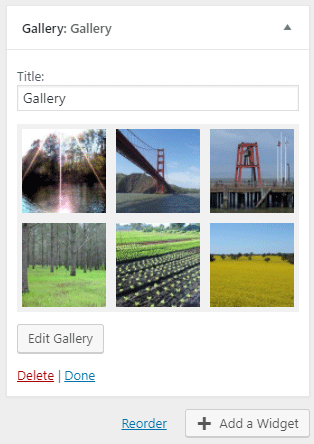 For example, if you wish to create a photo gallery in WordPress and add it to the sidebar – you can add a gallery widget first, then upload images or select existing images from your media library to create a gallery as shown above.
Save and Schedule Theme Changes in Customizer
As of WordPress 4.9, you will be able to save your theme customizations as draft. This allows you to play around with the design of your site and save changes as a draft instead of making them live. If you wish to make it live at a specific time you can do by selecting the "Schedule" option.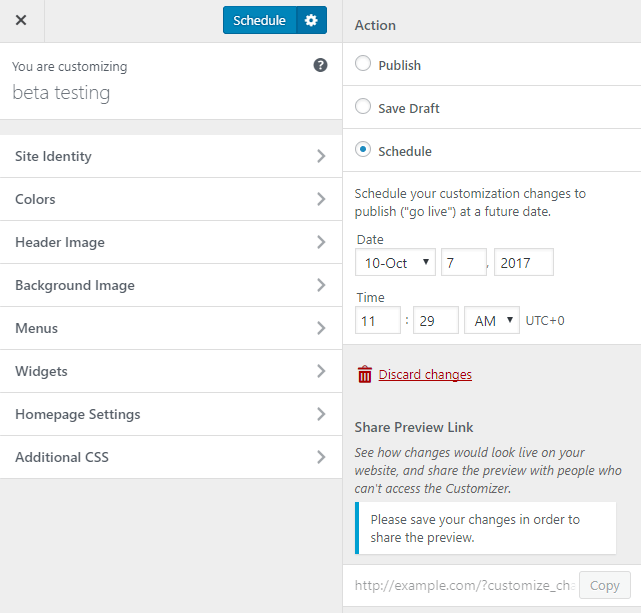 This feature also lets you share a preview of changes with other people in a link. You can send this link to any user, and they will be able to see how these changes would look live on your website.
Improved Code Editing Experience
WordPress 4.9 will improve the code editing experience in the customizer, theme editor, and plugin editor.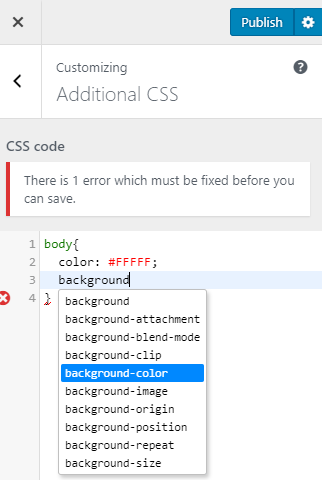 This improved code editor comes with syntax highlighting, code suggestions, and auto-completion. If you make a mistake when writing code, it will show an error so you can easily fix it.
If you don't like this new syntax highlighting feature you can disable it from your user profile page.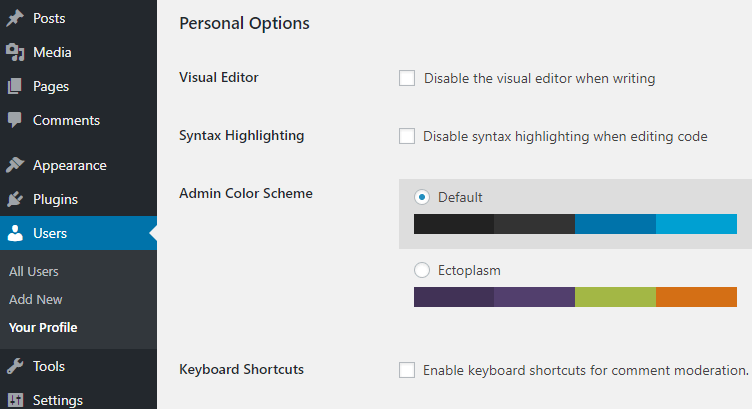 Add Media Button in Text Widget
WordPress 4.8 improved the text widget with visual and plain text editors. WordPress 4.9 is making this editing process easier by adding an "Add media" button on top of the text editor. This will allow users to upload/add images to a text widget.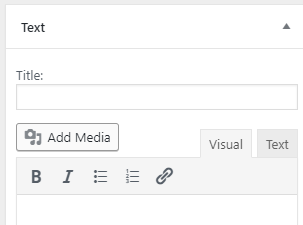 I hope this helped you get a good idea of what's new in WordPress 4.9. If you have any questions feel free to share it in the comments.
Disclosure: This page may contain affiliate links. If you follow one of those affiliate links and purchase something it will provide me with a little bit of a commission. This costs you nothing extra but helps maintain my site, free plugins, and themes. So I thank you for your support.