User Only Download is an add-on for the Easy Media Download plugin that can be used to show a download button to logged in users only. This can be useful if you are trying to set up a user only download page or wish to make a specific download button accessible to logged in users.
In order to protect a download button from non-logged in users, enclose the download shortcode with the emd_user_only_download shortcode.
[emd_user_only_download][easy_media_download2 url="https://example.com/wp-content/uploads/file.zip"][/emd_user_only_download]
The download button will appear normally when the user is logged in.

For a non-logged in user a message will be shown instead.

The default message can be customized in the plugin settings (Settings > Easy Media Download > General).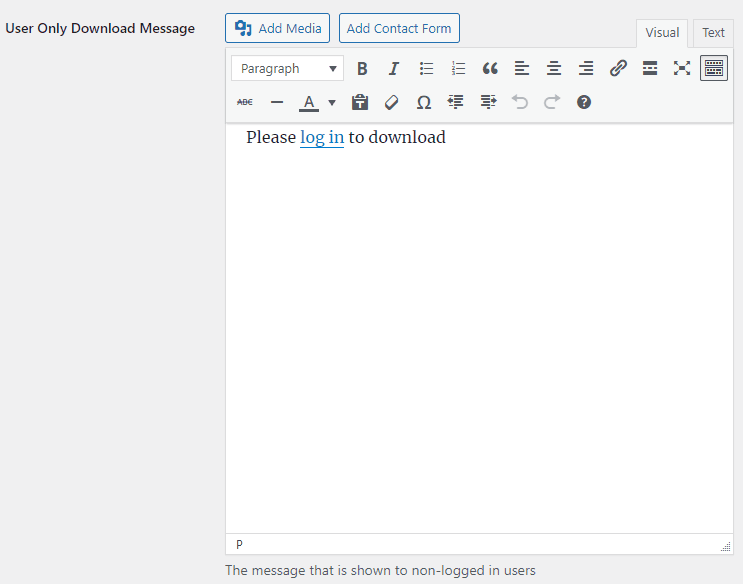 Get the User Only Download Add-on