Disable Right Click Images is a plugin for WordPress that allows you to disable right click on images. This is very useful for websites where you have a lot of images and you don't want visitors to easily save them by right-clicking on it.
Disable Right Click Images Info
Requirements
A self-hosted WordPress site running on a WordPress Optimized Environment
A clean website with no JavaScript error
Disable Right Click Images Installation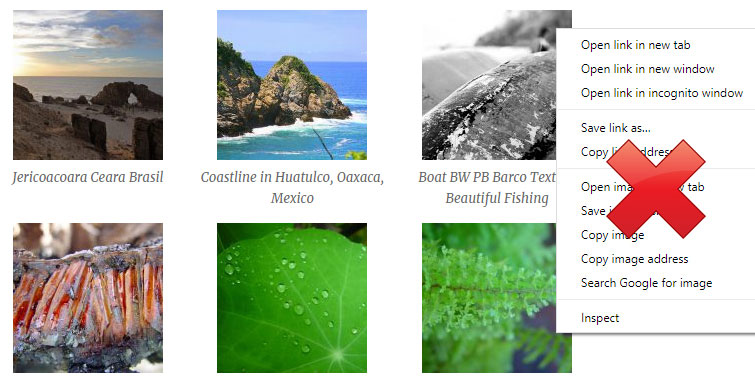 There are 3 ways to install the Disable Right Click Images plugin in WordPress.
Option 1
Login to your WordPress admin dashboard
Go to Plugins->Add New
Enter Disable Right Click Images in the search box
Find the right plugin developed by naa986
Hit the install button
Option 2
Download the zip version of the plugin
Go to Plugins->Add New and Click Upload
Select the zip file on your computer
Upload and install it
Option 3
Download the zip version of the plugin and extract it on your computer
Connect to your website via FTP (you can use a software like Filezilla to transfer files to your server) and browse to the "/wp-content/plugins" directory
Select the folder containing the plugin files on your computer and upload it
After all the plugin files have been uploaded to your web server, you can activate the plugin from the Plugins menu of your WordPress admin dashboard
How to Use Disable Right Click Images
Disable Right Click Images is a very lightweight plugin. There is no setting to configure. All you need to do is install and activate the plugin and visitors will no longer be able to right-click on your front-end images
Disclosure: This page may contain affiliate links. If you follow one of those affiliate links and purchase something it will provide me with a little bit of a commission. This costs you nothing extra but helps maintain my site, free plugins, and themes. So I thank you for your support.