Simple YouTube Embed is a WordPress plugin that allows you to embed YouTube videos and make it responsive and prettier. You can embed a YouTube video with the highest resolution version of its thumbnail image and present it much more professionally to your visitors.
With Simple YouTube Embed, you can prevent YouTube from showing related videos when a video finishes playing. You can also apply advanced customizations such as automatically play a video, hiding player controls, fullscreen option etc.
Simple YouTube Embed Info
Requirements
A self-hosted WordPress site running on a WordPress Optimized Environment.
Support for the oEmbed API.
YouTube Embed Plugin Demo
YouTube Embed Plugin Installation
Login to your WordPress admin dashboard
Go to Plugins->Add New
Enter Simple YouTube Embed in the search box
Once you find the plugin hit the install button
Option 2
Download the zip version of the YouTube plugin
Go to Plugins->Add New and click on the Upload tab
Select the zip file on your computer
Upload and install it
Option 3
Download the zip file and extract it
Connect to your site via FTP (you can use a tool like Filezilla to transfer files to your server)
Browse to the "/wp-content/plugins" folder
Select the folder containing the plugin files on your computer and upload it
Once all the files have been uploaded to your web server, you can activate the plugin from the Plugins menu (WordPress admin dashboard)
YouTube Embed Plugin Usage
You can easily embed a YouTube video by inserting the URL into a YouTube block in your post/page editor. For example:
Once you publish the post/page, your YouTube video should like the following,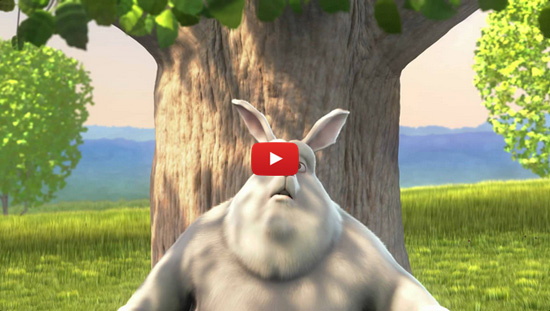 If you already have some YouTube videos embedded, the plugin will automatically make them pretty like the one above.
Automatically Play a Video
Add "autoplay=1" to the URL if you wish to automatically play the video after the page loads.
http://www.youtube.com/watch?v=Vpg9yizPP_g&autoplay=1
Disable Related Videos
Add "rel=0" to the URL if you wish to disable related videos from displaying when the YouTube video finishes.
http://www.youtube.com/watch?v=Vpg9yizPP_g&rel=0
Disable Player Controls
Add "controls=0" to the URL if you wish to disable YouTube player controls.
http://www.youtube.com/watch?v=Vpg9yizPP_g&controls=0
Disable Fullscreen
Add "fs=0" to the URL to disable the fullscreen option in the YouTube player.
http://www.youtube.com/watch?v=Vpg9yizPP_g&fs=0
If you wish to display a YouTube video in lightbox, please check this tutorial on how to embed a YouTube video in lightbox.
Disclosure: This page may contain affiliate links. If you follow one of those affiliate links and purchase something it will provide me with a little bit of a commission. This costs you nothing extra but helps maintain my site, free plugins, and themes. So I thank you for your support.